As a Thank You For Joining Our Mailing List, You Will Receive An Awesome, Free and Fully Downloadable, 35-Page Do It Yourself Trivia Quiz Starter Kit!
See Details Below!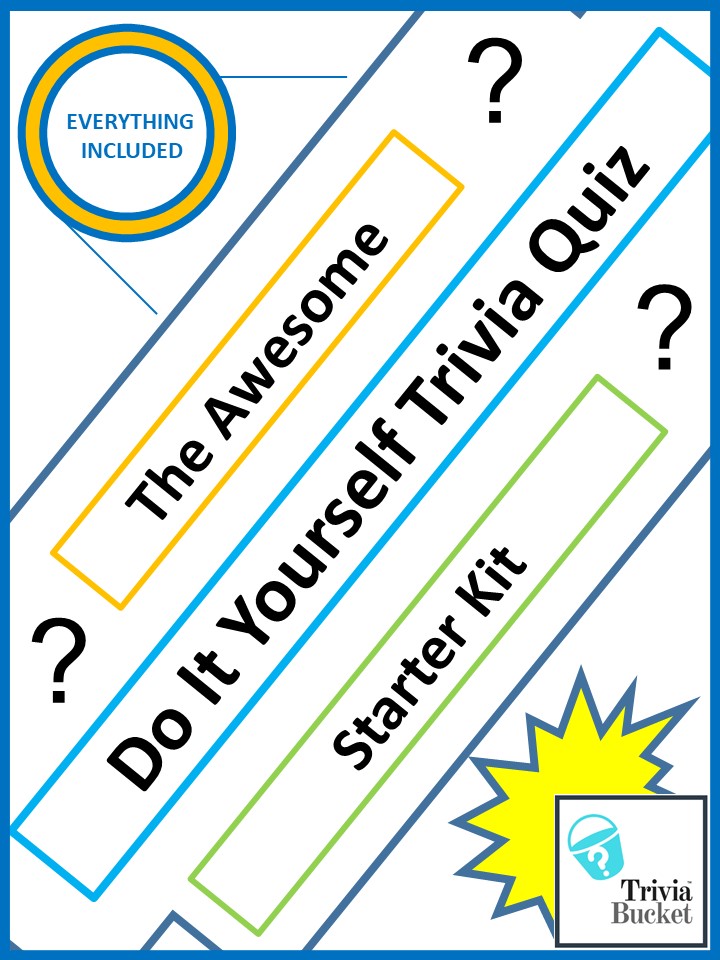 The Kit Contains Everything You Need to Host Your Very Own Trivia Quiz. Whether it's at Home, at Work, or for an Audience of Complete Strangers, You Will Have Enough Material to Host a Brilliant Quiz, that Will Test People's General Knowledge in a Fun and Interactive Way!
The Quiz Kit Includes;
Pre Made Quiz Rounds with Bonus Questions
Family Friendly Questions & Answers
Printable Quizmaster Sheets
Printable Team Score Sheets & Answer Sheets
Instructions & Quick Start Guide
Quizmaster Hints & Tips
Fascinating Facts Are Also Included
And Lots More …
To Download Simply Fill Out Your Name and Email and Validation Question in the Box Below, and You Will Receive an Email with a Link to Your Free Quiz Kit!
Join the Newsletter
Question: (4×2)+(3×1) = (Type the Answer into the Blank Box Above)
Your Free Quiz Starter Kit Contains Everything You Need to Keep Your Audience Captivated For the Duration of the Quiz!
(Please Note: – TriviaBucket Will Never Share Your Name or Email With Any Third Parties and You Can Unsubscribe at Any Time From the Newsletter Mailing List By Following the Unsubscribe Links Provided in Your Emails!)