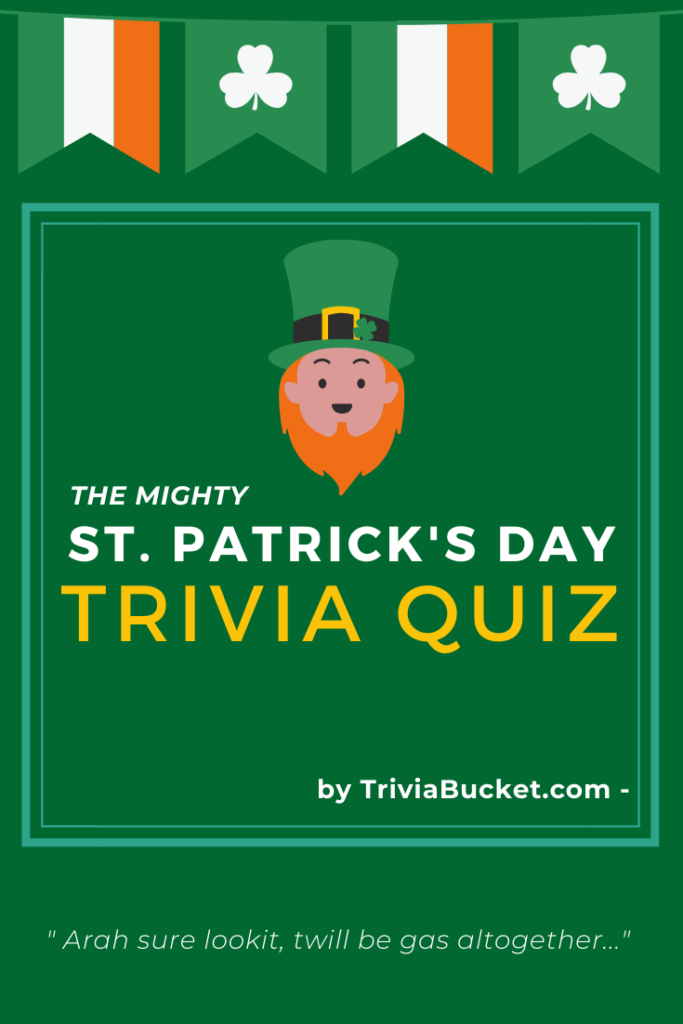 Oh be the Janey… tis a pot of gold at the end of the rainbow!
To download your FREE Saint Patrick's Day Trivia Quiz just click on the image above or alternatively Click Here.
Go on make the most of your Saint Patrick's Day this year. Download this FREE Irish themed trivia quiz, and share some quality time together with friends, family, work colleagues or whoever! See how much you really know about the lush green rocky outcrop located in the heart of the wild atlantic better known as the Emerald Isle!
There are questions to suit everyone, regardless of whether you were born on the top of Croagh Patrick or have a great great great grandfather twice removed on your mothers side!
So go on Download Your Free Quiz Now before any of the Leprechauns find out …!!
Includes;
• Pre Made Irish Themed Rounds with Bonus Questions
•Family Friendly Questions & Answers
•Printable Score & Answer Sheets
•Super St. Patrick's Day Word Search
•Handy Quizmaster Score Sheet
•Spot Prize Raffle and Promotional Quiz Poster
•Fascinating Irish Themed Facts & Jokes
…And Much More!